Vercelli
Date twinning arrangement established: 1 May 2004.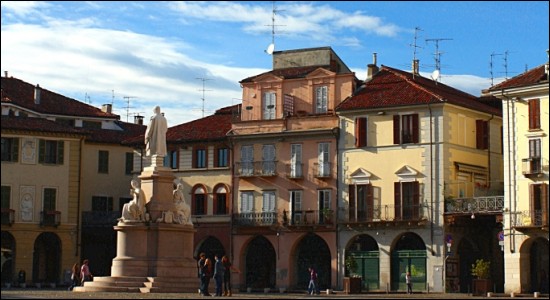 A city in the province of Vercelli, in the Piedmont region. The city is located on the right bank of the river Sesia, in a large plain between Milan and Turin, surrounded by rice fields which produces crops that are exported worldwide.
The most prominent building is the Basilica di Sant'Andrea, which was built in the 13th century in Lombard Romanesque and Gothic styles. Next to this sits a Cistercian abbey with a remarkable cloister.
The cultural, touristic, environmental and economic similarities between the two places led to a twinning agreement being set up, and a bond was therefore established.