Le Puy-en-Velay
Date twinning arrangement established: 24 July 2005.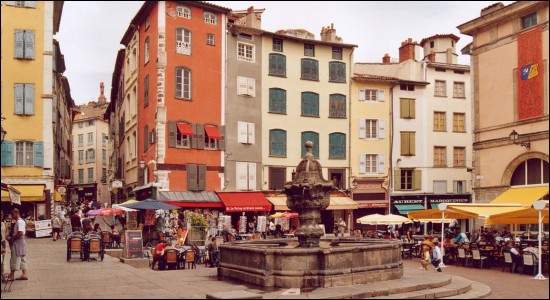 The town, which is built on an ancient volcano, is the capital of the Haute-Loire department in the region of Auvergne-Rhône-Alpes. It is located near the river Borne, a tributary of the Loire. A 134-step staircase forms the main entrance to Le Puy Cathedral, which was built in the Romanesque style and also features Carolingian, Byzantine and Moorish influences. The town is famous for its lace, which has been produced here since the Middle Ages.
The twinning agreement with the town of Le Puy-en-Velay was based on the existing relationship between the two towns that arose as a result of the Renaissance festivals held in both towns and their cultural, touristic and economic similarities.